This is the post to fulfill Kelly's request for photos....

I will start by posting my pic of the contents of my purse. I actually took this pic as soon as Kelly had the
post
about it. I just haven't been up to doing a blog entry and have expended my energy cleaning our place rather than sitting at the computer. (go figure)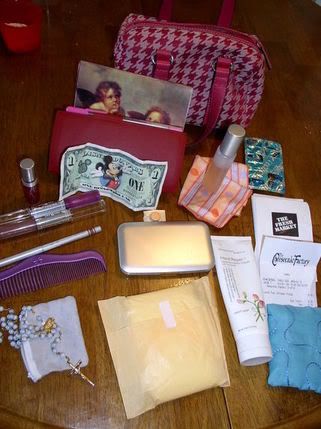 The contents are:
*cheapo calendar/planner
*wallet with credit cards/checkbook
*yep, that is a real Disney Dollar - only good at Disney locations
*lens cleaning spray and cloth
*chewing gum - a la eclipse
*pile o' receipts - this is something that is ALWAYS in my purse as I save the receipts and once every few weeks, I pull them out and go through them and put important ones in an envelope at my desk
*coin purse
*hand cream - normally I have MK's Satin Hands hand cream, but dh bought me good smelly stuff - sweet pea! delicious.
*lipliner; 2 dual end lipglosses w/ Velocity fragrance roller; lip polish - all Mary Kay products
*comb - I didn't even know this was in there!
*dual coverage Timewise Powder compact
*rosary
*pad
*chewable dramamine for V (she gets car sick)

Now for some high school pics. These would have turned out better if I knew how to use my scanner, but I had to take photos of them....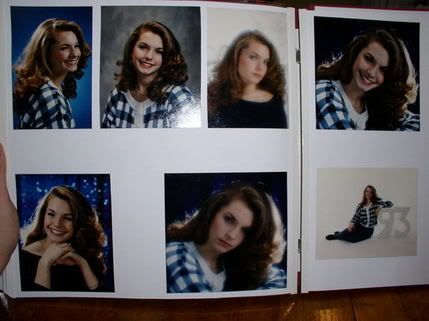 These are my senior pictures. Yes, I know. What beautiful hair I had.

These were taken by a friend in my sophomore year of college. He was a photography major and took these as a project for a class. - And I actually helped develop these! Pretty neat.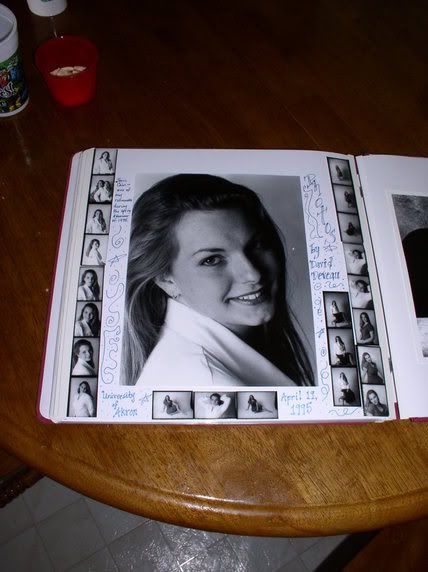 The other request Kelly had was a recent picture of A. I took several the other night (we'd been sick this week, remember) and I didn't like even one, but here are a couple with the girls, which someone else requested this week.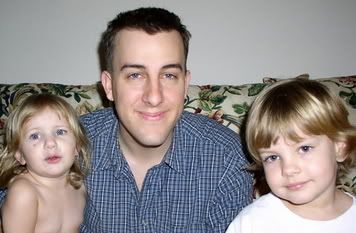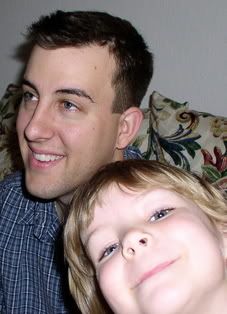 Being silly!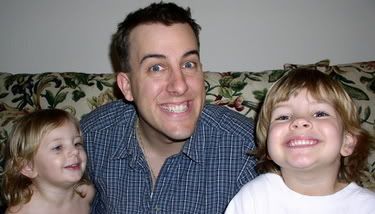 Some of the girls:

Sleeping on the couch during Sickfest 2005




Valentine's Day



"Do I have to be a Valentine?"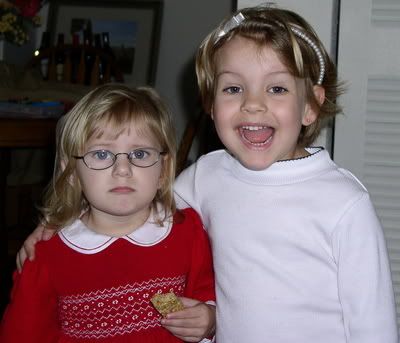 And one to round out the Valentine's pictures: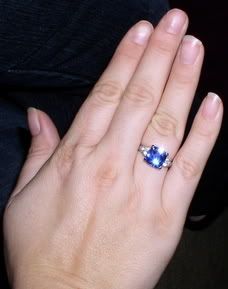 Here's the detail pic!