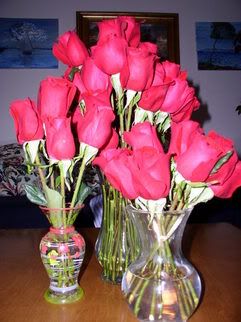 50 Roses delivered to me at school (even though it was the day after my birthday, it was a sweet gesture). These suckers took me over an hour to trim the stems and put into vases once we got home... But, man, are they gorgeous! The pictures didn't even capture their true beauty - their true color is more like deep red velvet.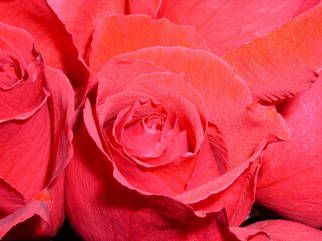 And this is how amazing they look after they've opened up - they are bigger than the palm of my hand!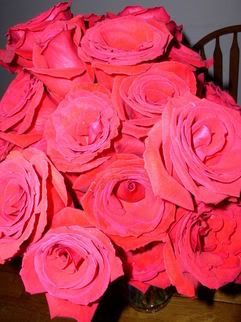 What a man. Thank you, sweetheart.