The girls and I had dinner tonight with Becca and her daughter. It was so nice! We met at a restaurant in a mall in uptown. Very delicious salad and Becca's soup looked tasty, too. We sat out on a rooftop patio with a fantastic view of the parking lot. LOL It was a really beautiful evening, but once the sun went down, it got a little chilly.

Anyway, I felt that we were just old friends having dinner. Nothing was uncomfortable or weird. Maybe that is weird in itself? Anyway, Becca is a real sweetheart and even though Rach was a little antsy at times (my girls were getting right in her face "hi, baby"), she sure is a little doll. I can't say how sorry I am that Becca and I have waited to meet until now, since I am moving in just 2 short months. I know, though, that our friendship is just beginning.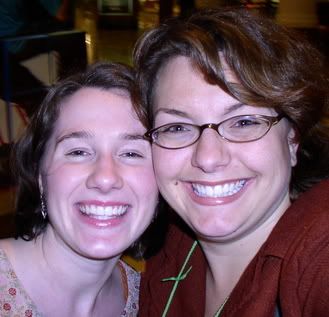 After eating, the girls tried entertaining Rach, but the real fun was once she was down on the ground with them.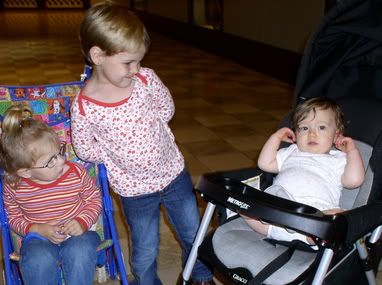 She is obviously tickled with her new skill of being upright - standing up and taking a step or two.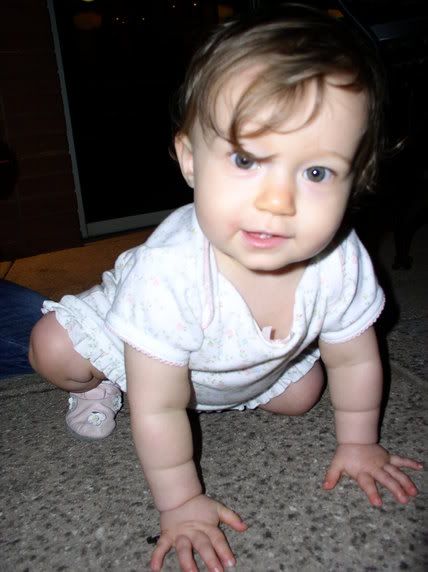 At one point, V lifted her right up and swung her around toward Becca. Lord, I nearly had a heart attack!

We had a delightful time and I can't wait to see them again tomorrow night.

Until next time, say a prayer for someone you've recently met. God Bless you.