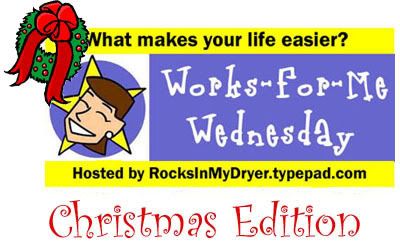 .
I've been missing from WFMW for a number of weeks, particularly since I've been missing from home for the last two.
My tip this week is not something that I've used yet, but a friend of mine told me about the other day and I thought it was rather clever - and useful.
This time of year many restaurants have promotions when you purchase a gift card. My friend's family goes every Friday night for pizza at a local place and during the months of November & December, if you purchase a $20 gift certificate, you also get a coupon for a FREE pizza during the month of January. So each Friday, as her husband takes a seat with the kids, my friend goes to the cashier or hostess and purchases a gift certificate. When the bill comes, they use the certificate to pay for their meal and in January, they will have a month of free pizza.
She said she's done this at nearly every restaurant they frequent that offers special promotions with gift card/certificate purchases. Her theory is that they were going to spend the money anyway and if they get a free appetizer or future meal from spending something they were going to spend anyway.... Well, you get the idea.
Thrifty restaurant visits - Works for Me!
Idea by my friend Michelle - a clever one, she is.
.