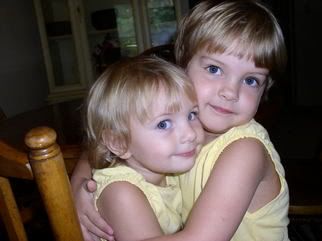 Well, here is finally an entry about my girls. I won't have too many of these since this is my space, but I really wanted to share some things about the lights of my life with those of you who care to read about them.


V. My first daughter. The one who made me a Mommy. The one who introduced me to truly all-consuming love. The one who will certainly challenge my mind as she exceeds all expectations for a child of mine. She just turned 4 one week ago. Amazing how time flies. She is in pre-K at a wonderful school that is 2 days/week and we teach her at home the other 3 days. She has been moved up to Kindergarten math since she is "advanced". She is also going to take the Kindergarten Science, History and Art classes (since I am the K teacher and her school day ends an hour and half before mine ends.) I didn't know she was more bright than usual until she was in a classroom with her peers (and some kids who are older than her by more than a year). We don't know what we will do in the future about her education - is it going to be a challenge to keep her growing in a mainstream school? She is tender and loving and sweet. She sits next to me at church and strokes my arm - showing me that she likes it when I do the same to her. I love that she is so protective of her sister. I love that she is so matter-of-fact. I love everything about her, pretty much. And isn't she just a most beautiful child?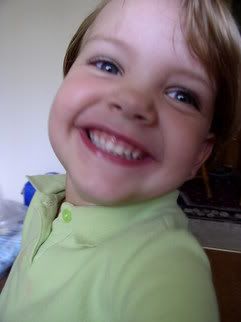 A. My baby. My spirited, shockingly busy, animated princess. She is the spitfire of the family, stealing this title from me. She is the center of attention of the family, stealing that title from her father. Her hair is wild, much like her attitude. If you watch her face long enough, you are easily convinced she is a character from a cartoon - so expressive and hysterical. She makes us laugh with her antics and cry from her sweetness. She loves fiercely and plays just as hard. She grows more and more pretty every day. And silly. And wonderful.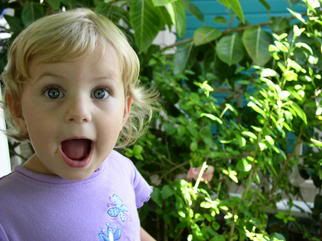 These wonderfully sweet girls have been entrusted to my care. They have made my life so much happier than I could have imagined possible and I will be eternally grateful to God and A for helping me create them and bring them into our lives. The blessings I experience each day because of these amazing creatures make my life more meaningful and full of wonder.